1-866-305-9012
Email Us:
info@lynxpp.com
Product Category
Lynx Precision Products offers several capabilities that can fulfill your manufacturing needs
Services
Do you have shipping or warehousing needs? Lynx can handle everything from start to finish
International ISO Part Manufacturing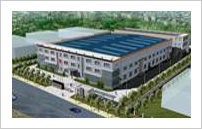 LYNX Precision Products Corporation is one of the leading companies in the industry of global contract manufacturing. Our company was founded in 1995 and later on we managed to establish our position in the industry, specializing in following areas:
Global ISO Contract Manufacturing:
Sheet Metal Fabrication
Vendor Managed Inventory Programs
International Part Manufacturer
LYNX Precision Products is dedicated towards the manufacturing of top quality products as well as parts for customers across the globe. We are a USA owned company that has a manufacturing plant which located in Asia- Shanghai, China.
Our management team is well experienced and our senior team has more than 50 years of experience in the industry. The founder of this company is John Cullinan, who has lived and worked in China for 20 years. There is no doubt that his vast experience in this industry made LYNX Precision Products Corporation the company it is today. We have experience in various manufacturing sections, which are as follows:
Sourcing Flexibility
Lynx adheres to the principle that a flexible method of metal fabrications which involves combining raw materials and component purchasing provides our customers with the highest quality at the best cost savings. Lynx invests in its metal fabrication manufacturing and engineering to achieve the highest quality products. We are not your typical 'Chinese' manufacturer; we have implemented KanBan systems and Western technology throughout our metal fabrication manufacturing plant. Our facilities are furnished with top of the line equipment; in addition, our facilities are ISO 9001:2008 certified.
Global Fulfillment
We strategically place our low cost manufacturing warehouses throughout the USA. Our business currently has two warehouses located in Seattle, WA and Cincinnati, OH. We are able to offer our metal fabrications on a Vendor Managed Inventory basis, reducing costly inventory and inventory handling of our products. We offer a turnkey solution from the placement of order to the local delivery. LYNX handles all transportation fees, duties, and warehousing. You get the best of both worlds – a low cost manufacturing base and local delivery.
Services
In order to handle our North American and European customers, we have established business operations in North America. The head office is located in Cincinnati, OH and a Sales and Engineering office is located in South Carolina. All communication and order handling are done locally. Our company offers international standard engineering services for product enhancement and other designing jobs. If you are looking for international, standard engineering products then LYNX is your one stop solution.
Our company has a well-defined system which helps in delivering the product to the end user right to their facility. We have the capability to work for small, medium and large size clients.
Industries Served:
- Agriculture and Construction Industry
- Medical Equipment Manufacturing Industry
- Food Processing Equipment manufacturing industry
- Industrial Machinery

- Fitness Equipment
- Boat Lifts
- Material Handling
- Recreational and Commercial Vehicles
LYNX Precision Products Distribution
The products which are manufactured by LYNX, are sold directly or through a distributor network worldwide. We manufacture the following products:
Metal Fabrications
CNC Laser Cutting
CNC machining and Turning
Fineblank Stampings
Auto Guided Vehicles
Welded fabrications
Aluminium parts and assemblies
Fabricated Fitness equipment
Cast and machine Flywheels
Die casting and Forgings
LYNX is an ISO 9001-2008 certified company. We employ craftsmen, who are masters in this field for the precision manufacturing of various products -big or small. The highest quality of international standard products are manufactured by our company. The components we use are imported from the USA.
Services Offered:
Assemblies
Heat Treatment
Vibratory Tumbling
Fineblank Stampings
Plating
Anti-Rust Oil
LYNX Precision Products Offices
North American Headquarters

6636 Rosemont Lane,

Mason, OH 45040, USA

Tel:

1-866-305-9012

US Sales & Engineering Office

301 Dunkineely Way

Moore, SC 29369 USA

Tel: (1)-864-363-2387

Email:

gwatchorn@lynxpp.com

Global Manufacturing Headquarters

No. 1153, Qianqiao Rd.

Fengxian,

Shanghai 201407 China

Tel: (86)-21-5759-6328

Fax: (86)-21-5759-6493

Email:

qc@fuyangcn.com