1-866-305-9012
Email Us:
info@lynxpp.com
Product Category
Lynx Precision Products offers several capabilities that can fulfill your manufacturing needs
Services
Do you have shipping or warehousing needs? Lynx can handle everything from start to finish
Fine Blank Stamping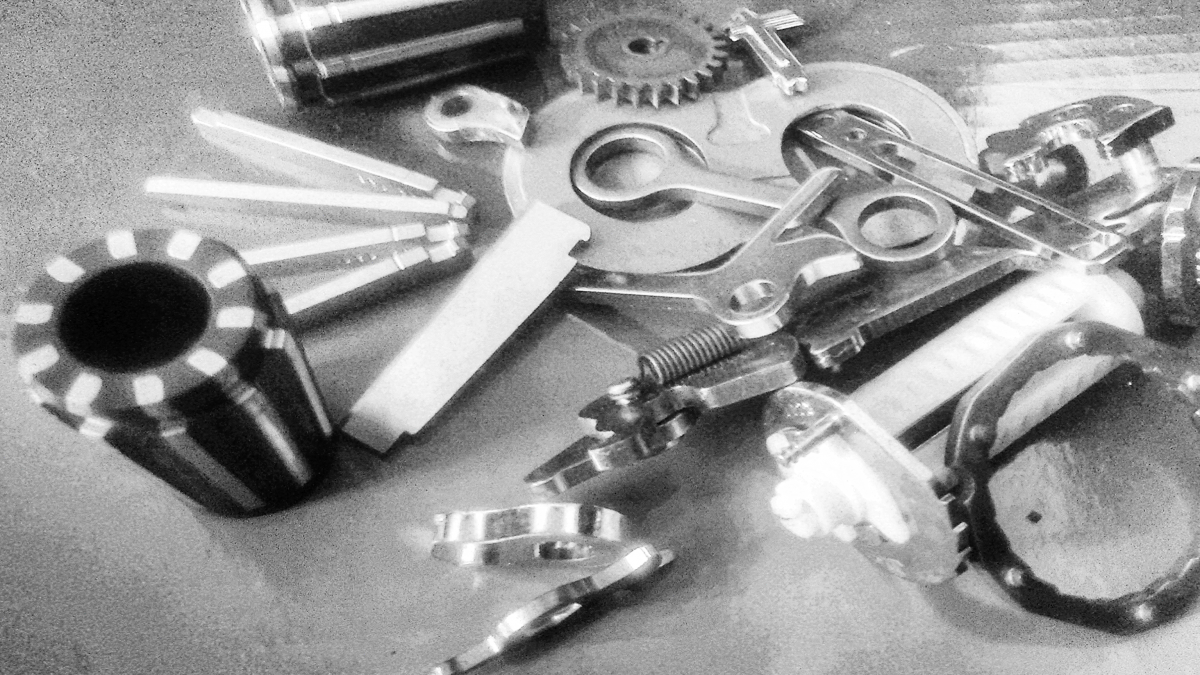 LYNX Precision Products offers precision fineblank stamping services for the OEM and aftermarket component parts markets, specializing in automotive seating, safety belt, transmission, and turbocharger components, as well as parts for the medical, material handling, agricultural, construction, and industrial equipment markets. We are a leading global custom manufacturer, offering a unique combination of U.S.-based management and Chinese manufacturing efficiency. Our wholly-owned Chinese manufacturing facility is supported by a network of Chinese manufacturing partners that has demonstrated its ability to manufacture custom products that meet or exceed the quality standards required by U.S. and European customers. At LYNX, we deliver value on all of our projects – high quality products at offshore prices. Your parts will be delivered to you production-ready, on time, and on budget.
Fine Blank Stamped Parts
Fineblank stamping is a stamping technology that results in precision blanked surfaces that are free of cracks and tears. What sets fineblank stamping apart from conventional blanking is that it uses multiple pressure points in the tooling to produce the most precise stamped parts. Unlike conventionally blanked parts where you can only achieve up to a 1/3 shear on the cutting edge, fineblank parts can achieve up to a 100% clean-cut surface on the cutting edge, requiring less machining and finishing. As a result, fineblank parts will reduce your component parts cost by eliminating your secondary machining operations.
OEM Metal Stamping
Because we own our manufacturing facility, we are able to eliminate any communications and cultural challenges often found working with Chinese manufacturers and ensure your finished product meets your exact requirements and your highest quality standards. Our fine blanking services capabilities include:
- Fully-equipped production facilities, including horizontal, hydraulic, and mechanical fineblanking and conventional stamping presses
- In-house design and manufacture of fineblank compound and progressive tools.
- Tight tolerances
- High repeatability
Wide range of materials, including aluminum, brass, copper, nickel, stainless steel, cold rolled steel, high carbon steel, and galvannealed steel
Short to high volume production runs
Our services include:
Turnkey fabricating and machining services – Our manufacturing services include fineblank stamping, metal fabricating, CNC machining and turning, laser cutting, drilling, finishing, and assembly.
In-process quality control – All of the parts and components manufactured by LYNX are manufactured using the Toyota quality system, including in-process quality control. We adhere to Level 3 PPAP standards so that you can be assured that your products are delivered production-ready. LYNX is ISO 9001-2008 certified.
Local delivery – We operate 3 stocking warehouses in the U.S.
Vendor-managed inventory program – LYNX can manage your production inventory and supply chain through our standing order and just-in-time delivery program.
U.S. payment terms – LYNX is based in the U.S., so we offer invoicing and payment through our U.S. offices. You don't need to worry about letters of credit, prepayments, or the other inconveniences of working directly with foreign manufacturers.
LYNX Precision Products is proud of our reputation for providing the highest quality parts and components for our customers. By closely managing production in our facility and working with high quality Chinese manufacturers, we are able to provide you with parts and components that meet your specifications at an economical price. Our U.S.-based sales and marketing staff are available to help you solve your manufacturing challenges.
Fineblank stamping is your technology solution for precision components. Please contact us today to learn more.
Please see the following related products: