1-866-305-9012
Email Us:
info@lynxpp.com
Product Category
Lynx Precision Products offers several capabilities that can fulfill your manufacturing needs
Services
Do you have shipping or warehousing needs? Lynx can handle everything from start to finish
Contact CNC Machining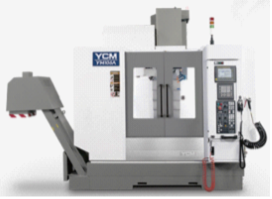 LYNX Precision Products offers contract CNC machining and turning services for the OEM and replacement part markets for a wide range of industries. A leading global contract manufacturer, LYNX has a wholly-owned machine shop and has established a network of Chinese CNC machine shops. Our facility and partners have earned a reputation for manufacturing parts that meet U.S. and European quality standards. Our U.S. sales and engineering team works with each customer to determine the most efficient manufacturing process and manages the relationship with the Chinese manufacturer to ensure the parts meet specifications and quality requirements.
We deliver value on all of our projects – high quality products at the offshore prices. Your parts will be delivered to you production-ready, on time, and on budget.
CNC Machining & Turning
LYNX's machine shop and network of Chinese manufacturers provide us with extensive CNC machining and turning capabilities. The facilities are equipped with cutting-edge, automated CNC machining and turning centers, including 5 axis vertical machining centers with tight positioning accuracy. We work with a wide range of metals and plastics. LYNX offers short runs through full production runs.
Lynx Global Contract Manufacturing Services include:
Turnkey fabricating and machining services – Our manufacturing services include metal fabricating, CNC machining and turning, laser cutting, drilling, finishing, and assembly.
In-process quality control – All of the parts and components manufactured by LYNX are manufactured using the Toyota quality system, including in-process quality control. We adhere to Level 3 PPAP standards so that you can be assured that your products are delivered production-ready. LYNX is ISO 9001-2008 certified.
Local delivery – We operate 3 stocking warehouses in the U.S.
Vendor-managed inventory program – LYNX can manage your production inventory and supply chain through our standing order and just-in-time delivery program.
U.S. payment terms – LYNX is based in the U.S., so we offer invoicing and payment through our U.S. offices. You don't need to worry about letters of credit, prepayments, or the other inconveniences of working directly with foreign manufacturers.
Our experienced U.S.-based sales and engineering staff will work with you to determine the most effective and efficient manufacturing process for your project. We manage the relationship with the manufacturer, ensuring your finished product meets your specifications and quality requirements.
LYNX Precision Products is proud of our reputation for providing the highest quality parts and components for our customers. By managing our facility and working with high quality Chinese manufacturers, we are able to provide you with parts and components that meet your specifications at an economical price. Our U.S.-based sales and marketing staff are available to help you solve your manufacturing challenges.
Please see the following related products: